The Witness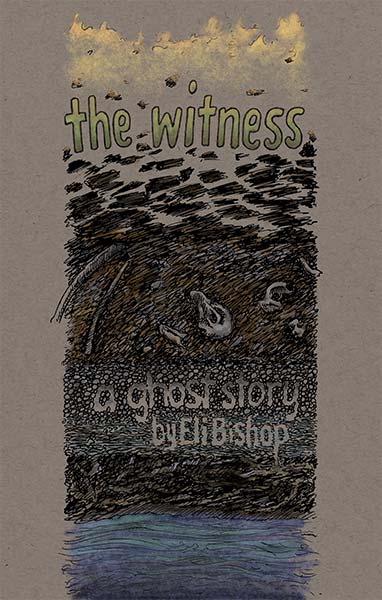 (2008/2022) 24 pages, 5"x7.5", full color (ink drawings + digital coloring).
A short story about some kind of vague sauropod who falls off a cliff, dies, and hangs around to look at things for billions of years. Meanwhile, the sun shines and other people do what they do. No words.
This was originally done in black and white for Ghost Comics, edited by Annie Mok. I did a quick version of the coloring for a reading a few years later, then I redid the coloring for print in 2022 (and also finally got the cover printed in color, instead of insanely tinting a photocopy with colored pencils—my apologies if you had one of those copies and it didn't last very well). I did like the b&w version, but the color is really more like what I had imagined.